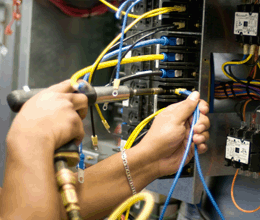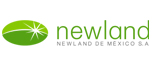 Contract Assembly Manufacturing



Company: Newland de México

Newland de Mexico successfully provides contract assembly & subassembly manufacturing solutions to global companies that aim for competitiveness through cost reduction strategies by pursuing to establish operations in low cost countries like Mexico.

With over 50,000 square feet of manufacturing and inventory management space capacity in state of the art facilities, Newland's assembly services offer an easy and cost-effective way to have OEMs' products built to their specifications and delivered just in time to distribution points anywhere in the world.

Newland specializes in assembly projects that require a high level of precision and skilled expertise from its labor force. It can procure or manufacture the parts or sub assemblies needed and produce finished assemblies.

Through WHIS, one of its sister companies, Newland has the skills, technology, and expertise to manufacture wire harnesses and interconnections. Among the components and sub-assemblies that can also be procured are: Electromechanical assemblies, Die cast parts, Plastics and injection molded parts, Sheet metal and formed parts, packaging and labeling.



Markets served:

Specialty maquila for the electrical, electronic, assembly, and other specialized manufacturing applications in the industrial market.



Highlights
Key benefits

: High quality labor, potential raw material substitution, certified operations, top of the line communication systems, just in time deliveries.

Strategic location

: Manufacturing facilities located in Monterrey, Mexico's industry capital, ideal for doing business with the U.S. and Canada.

Supply chain management

: Services include the planning and management of all activities involved in sourcing, procurement, conversion, and logistics.

Logistics

: Experts in transportation logistics, import & export, customs issues, and part inventory management.

Quality approach

: UL and ISO 9001:2000 certified. Testing and troubleshooting station.

SAP

: Operates with SAP as its business management software.
To learn more, please visit Newland's website at: www.newlandmx.com