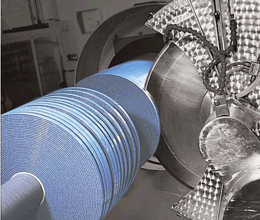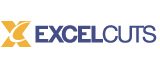 Flexible Material Converting


Company: Excelcuts
Excelcuts successfully serves world leading OEMs by converting flexible materials into customized solutions.
With 53,000 sq. feet of state-of-the art facilities in its Monterrey plant and four strategic (logistic / sales / distribution) locations in the Mexican territory, Excelcuts has the capabilities for inventorying and converting flexible materials from every major manufacturer. Slitting, die-cutting, precision cutting, laminating, adhesive coating, rewinding and printing services allow Excelcuts to effectively respond to a wide array of application needs that result in productivity solutions for its customers.
Excelcuts was born as a result of a strategic partnership between the leading US converter
Budnick Converting
and Canfer Group's company
PAE
, to supply OEMs in the Mexican market with high quality products from converted flexible materials.
Markets served:
OEMs in the electrical, electronic, appliance, automotive and industrial markets.
Converting processes:
Lathe slitting, Rewind slitting, Flat bed press, Rotary die cutting, In-line laser cutting, Waterjet cutting, High speed plotting system, Laminating, Printing.
Main materials:
PVC, Foil, UPVC, PTFE Glass Cloth, Liner, Plastic, Teflon® (PTFE), Tensilized polypropylene, Film, Non-woven, Foam, Filament, UHMW, Paper, Polyimide, Transfers, Textile, Pressure Sensitive Tape, Label Stock, Release Liner, Flexible Insulating Materials, Pressure Sensitive Materials, Gasket Materials, Specialty Materials.
Highlights
Customized solutions

: Custom made products that meet OEMs' specific manufacturing and assembly needs.

World Class quality services

: ISO 9001:2015 certified.

On time deliveries

: Locations in Monterrey, Mexico City, Querétaro and Guadalajara to better serve OEMs' nationwide.

State-of-the-art technology

: Over 50 years of experience with the most advanced flexible materials converting processes support us.

SAP

: Operates with SAP as its business management software.
To learn more, please visit Excelcuts's website at:
www.excelcuts.com