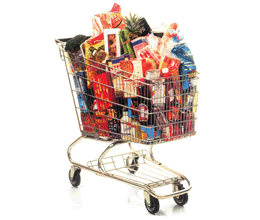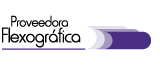 Packaging Graphics


Company: Proveedora Flexográfica
Mexico's leading distributor of high quality equipment and supplies for the graphic arts industry, specializing in the flexographic printing market. Proveedora Flexografica has served the graphic arts industry for over 30 years. With a solution portfolio that includes the latest in software, equipment and photopolymer printing plate technology, it integrates innovative solutions that drive its customers to higher quality and productivity levels.
Proveedora Flexografica provides its customers with technical support assistance that includes assessment in equipment and product selection, workflow planning, and equipment layout.
Markets served:
The Flexographic packaging printing industry with market segments that include: Narrow Web Tag & Label, Flexible Packaging, Mid to Wide Web, Corrugated and Tradeshops.
Main products:
DuPont's analog and digital photopolymer printing plates, including the revolutionary DuPont Cyrel® FAST thermal plate system. CDI computer-to-plate imagers, plate mounting tapes, Photopolymer plate processing equipment, workflow solutions.
Main brands:
DuPont, Esko, 3M, Lohmann, Tesa, Adheso Graphics, Agfa, Heights, Glunz & Jenzen, Hybrid, Vianord, Clean Planet, X-Rite, Beta Industries, Datwyler, Epson, GMG, PL Prepress systems.
Highlights
Suppliers

: Leading global brands.

Technical Support

: professional assessment that leads to higher quality and productivity levels.

Inventory Management

: Ensures just-in-time deliveries.

Proven Reliability

: Over 30 years of experience in the packaging graphics industry, customer service focused, financially strong and stable.

SAP

: Operates with SAP as its business management software.
To learn more, please visit Proveedora Flexográfica's website at:
www.flexografica.com