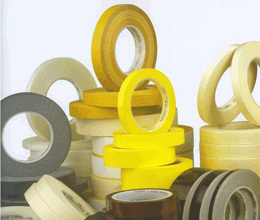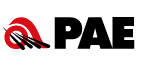 OEM Supply Solutions



Company: PAE

Mexico's leading distributor of process materials and production supplies to the OEM and assembly markets in the electrical, electronic, appliance, and automotive industries. PAE has a product and service portfolio that offers productivity, quality, logistics and inventory management solutions to global leading OEMs in Mexico.

As distributor of internationally leading brands such as DuPont, Tesa, Von Roll, Cookson and Tyco Electronics among many others, PAE has a strong commitment with offering its customers products and services that comply with the strictest industry standards and constantly strives to anticipate market demands.



Markets served:

OEMs in the electrical, electronic, appliance, automotive and industrial markets



Main products:

Tapes (adhesive and non adhesive), Solders, Flexible insulation, Terminals, Connectors, Wire & cable, Terminal blocks, Sleeving, Mica products, Thermal management products, Lacing products, Adhesives, Tubing, EMI shield products, Rigid laminates, Relays, Switches, Varnishes & resins, Identification systems



Main suppliers:

DuPont Mylar®, DuPont Nomex®, DuPont Kapton®, DuPont Tyvek®,Tesa, Von Roll, Cookson, Tyco Electronics, Tyco Identification, Nitto Denko, American Biltrite, Adhesive Systems, Parker Chomerics, Condumex, D&B, Delfingen, Glastic, Hellermann Tyton, Western Filament, Viacom.



Highlights
Suppliers

: Leading global brands.

Products

: Extensive product offering.

Tax Free Imports

: PAE takes the border to your manufacturing facility!

Inventory Management

: Cost reductions that lead to superior productivity levels.

Customized solutions

: With the support of its sister company, Excelcuts, PAE offers custom made products that meet OEMs' specific manufacturing and assembly needs.

"Just in Time" deliveries

: Better control and efficiency with product availability at the right time. Locations in Monterrey, Mexico City, Querétaro and Guadalajara to better serve OEMs' nationwide.

SAP

: Operates with SAP as its business management software.
To learn more, please visit PAE's website at: www.paemx.com