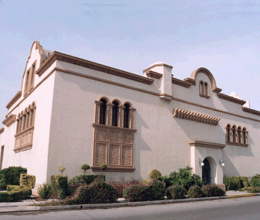 Profile


Canfer Group is currently composed of six different companies focused on serving the OEM manufacturing markets and packaging printing industry.
Established in 1979 with the startup of its first company, Canfer Group has maintained a pathway of continuous growth. With a two digit percentage increase every year since its inception, the group has developed a solid financial and operational platform.
With over 100,000 square feet of manufacturing facilities in Monterrey, Mexico's leading industrial city, and branch offices with distribution centers in three strategic locations which include Mexico City, Guadalajara, and Querétaro, Canfer Group has nationwide geographical coverage and the capability to export products to any location worldwide.
The Group offers a wide range of commercial, manufacturing, assembly and subassembly solutions with capability advantages based on infrastructure, networks, experience, professional expertise and flexibility.